In October of 2014, Weill Cornell Imaging at NewYork-Presbyterian (WCINYP) implemented the MRIamahero! (MRI-am-a-Hero) program under the guidance and leadership of Dr. Robert J. Min, President and CEO of the Weill Cornell Medicine Physician Organization and Chairman of Weill Cornell Imaging at NewYork-Presbyterian. This program was created to reduce the need for sedation among pediatric patients undergoing outpatient MRI exams; targeting patients aged 4-15. Under the facilitation of a Child Life Specialist, this program utilizes a multifaceted approach with multimedia educational materials, Marvel comic book characters, education and on-site support to enhance the imaging experience among pediatric patients and decrease the need for sedation.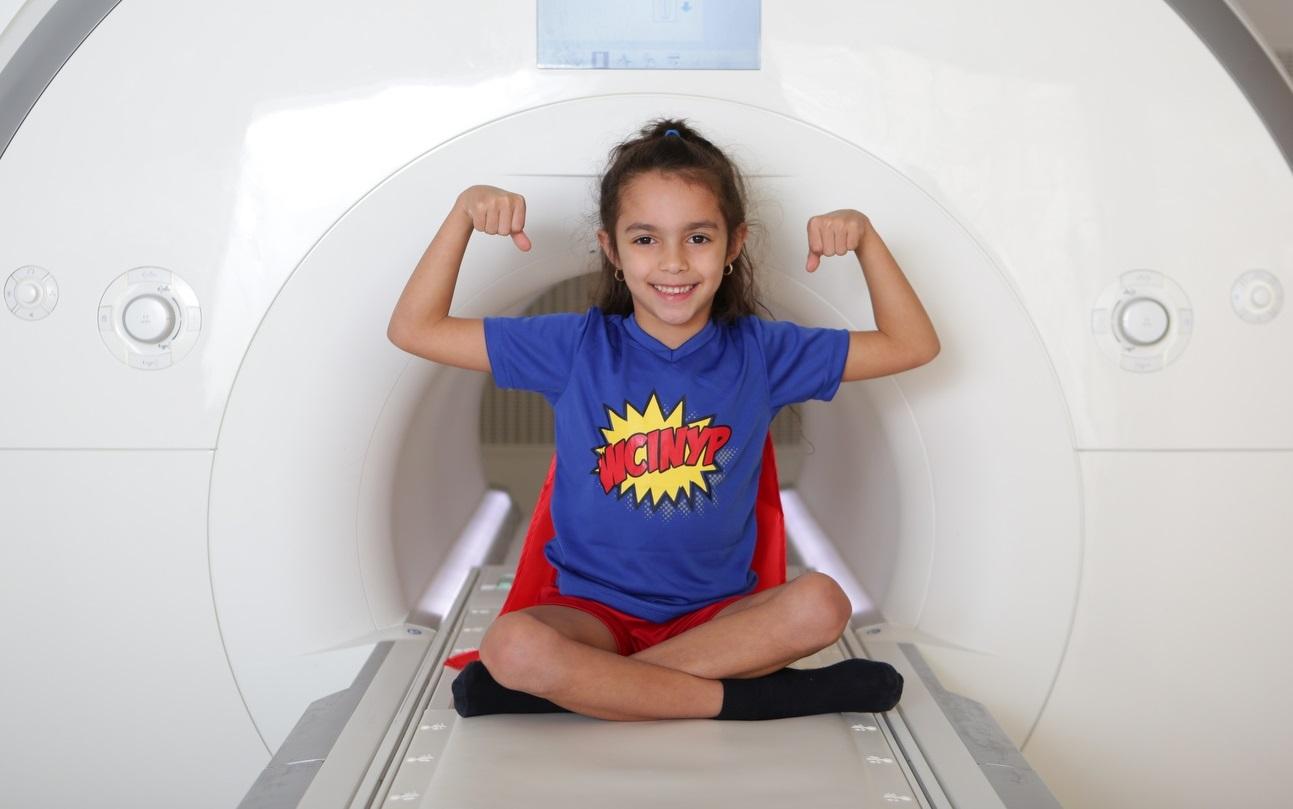 Investigators at Weill Cornell Imaging at NewYork-Presbyterian analyzed the impact of the program and published their findings in the Journal of the American College of Radiology on September 27, 2019. The study showed that the percent of MRI cases with sedation decreased by 5.6% after the MRIamaHero! program was implemented. Research also showed that the odds of a study being performed with sedation after program implementation are 40% less than odds before program implementation. While exploring the possible health risks of sedation/anesthesia during MRI imaging and its impact on patient flow and imaging costs, this program was found to be not only successful in reducing sedation rates, but also an inexpensive way to reduce imaging costs across the health care system. 
Click here or follow the link below to watch a WCItalks video about the MRIamahero! program featuring our Child Life Specialist and co-author of the study, Rachel (Petrik) Cavaliere.