February: American Heart Month
This February, in recognition of American Heart Month, Weill Cornell Imaging at NewYork-Presbyterian would like to highlight cardiovascular disease prevention and detection. Heart disease refers to various types of conditions that can affect the heart's ability to function. In the United States, coronary artery disease is the most common condition and can lead to heart attack and death. Coronary artery disease occurs when the blood vessels that supply blood to the heart become blocked with plaque, which is composed of calcium, fat and cholesterol.
At Weill Cornell Imaging at NewYork-Presbyterian, we perform Calcium Scoring exams that measure the severity of heart disease to determine if patients are at any risk. Calcium Scoring exams are a quick, non-invasive method to evaluate for plaque. As a screening tool, a Calcium Scoring exam is used to identify calcium deposits in the arteries around the heart. Calcium in the arteries and surrounding the heart may be a sign of heart disease, as calcium is not normally present in these areas. In addition to the Calcium Scoring exams, Weill Cornell Imaging at New-York Presbyterian offers a number of other cardiac imaging modalities.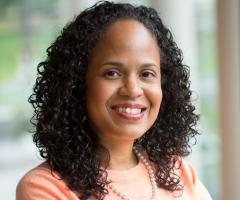 Weill Cornell Imaging at NewYork-Presbyterian has released a new WCItalks video featuring Dr. Jessica M. Peña, a Weill Cornell Medicine cardiologist specializing in the prevention and treatment of heart and vascular disease and the management of cardiac risk factors. Dr. Peña is also the Director of Women's Heart Health at the HeartHealth Program at Weill Cornell Medicine. To access the video, please click here or follow the link below to our Video Library page.
HeartHealth, a Program of the Dalio Institute of Cardiovascular Imaging is a consultative clinical program that evaluates individuals at risk of cardiovascular disease. The mission of the program is to prevent cardiovascular disease and promote overall health and well-being. Participants of the program are offered a comprehensive cardiovascular evaluation, blood analysis, psychosocial inventories and state-of-the-art advanced imaging provided by Weill Cornell Imaging at NewYork-Presbyterian. HeartHealth is comprised of a team of leading experts in their field specializing in cardiovascular disease.