October: Breast Cancer Awareness Month
In the spirit of Breast Cancer Awareness, during the month of October, Weill Cornell Imaging at New York-Presbyterian highlights the importance of screening mammography. The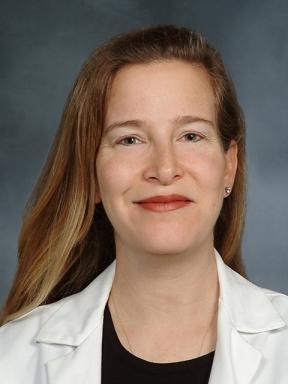 question of when to begin screening continues to be an ongoing debate in the medical community. In a recent study, led by one of our physicians, Dr. Elizabeth Arleo, an associate professor of radiology at Weill Cornell Medicine and a radiologist at NewYork-Presbyterian/Weill Cornell Medical Center along with her team investigated when to start and how often women should undergo screening mammography. The study aimed to compare the most widely discussed recommendations for screening mammography issued by major national health care organizations. Their findings, published in Cancer on August 21, 2017, may help settle this ongoing discussion. Cancer is a biweekly peer-reviewed scientific journal created by the American Cancer Society.
The study used CISNET (Cancer Intervention and Surveillance Modeling Network) computer models to compare the three most widely discussed screening mammography recommendations from the American College of Radiology/Society of Breast Imaging, the American Cancer Society and the United States Preventative Services Task Force. Those recommendations include annual screenings starting at age 40, annual screenings from ages 45-54 followed by biennial screenings from ages 55-79, and biennial screenings from ages 50-74. CISNET is funded by the National Cancer Institute.
The principal finding of the study was that the greatest reduction in breast cancer specific mortality is achieved with annual screening starting at age 40 (ACR/SBI recommendation). "A lot of press focuses on the risks of screening, which are not unique to mammography, but not the benefits," said Dr. Arleo. This is an important study showing scientifically that annual screening starting at age 40 saves the most lives.