September: Prostate Cancer Awareness Month
September is National Prostate Cancer Awareness Month. Weill Cornell Imaging at NewYork-Presbyterian recognizes the importance of screening for prostate cancer and the many benefits of prostate imaging. According to the National Cancer Institute, prostate cancer is the most common cancer in men other than skin cancer. The United States Prevention Service Task Force recommends that men between the ages of 50 and 75 as well as men with a strong family history of prostate cancer should consider getting screened. Men whose screening results that indicate elevated PSA levels of 3 or higher, or show PSA levels that have doubled, may need to consult with their physician on additional tests, such as biopsy and prostate MRI.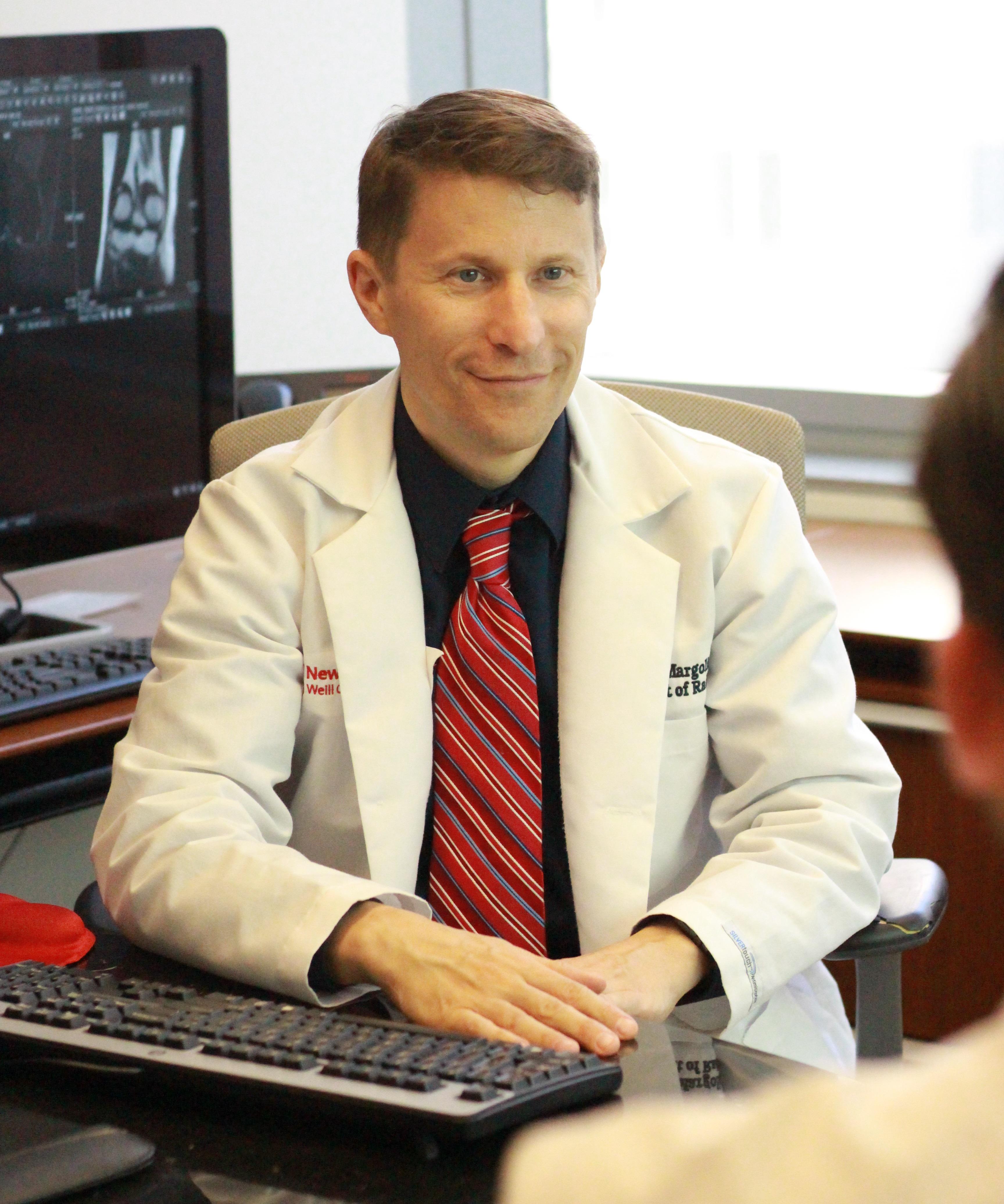 Determining the level of prostate cancer is important for choosing the right management and ensuring a long and healthy life. Both the American Urological Association and the National Comprehensive Cancer Network recommend prostate MRI in the face of elevated PSA and a negative biopsy. Prostate MRI can help your physician at nearly every step of prostate cancer management. From the detection of hidden cancers, to ensuring accurate biopsies, to surgical planning and detection of aggressive or recurrent disease.
Weill Cornell Imaging at NewYork-Presbyterian has released a new video featuring one of our many radiologists who specialize in prostate imaging, Dr. Daniel Margolis, discussing the benefits of prostate MRI. This video is part of a new series of videos called WCItalks that feature our own radiologists talking about interesting and relevant topics on radiology. To access the video, please click here or follow the link below to our Video Library page.